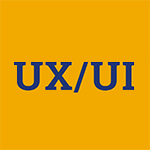 UX/UI Design & Development, M.A. Blog
Find out about our student and faculty highlights, and get the latest updates about the most current news and events in the UX/UI Design & Development Department at New York Tech.
Kevin Park, Assistant Professor and Director of the HIVE
NYIT Faculty Bio | Faculty Profile | LinkedIn
Kevin Park
Assistant Professor
Director of the HIVE
UX/UI Design and Development, M.A.
School of Digital Art and Design
16 W 61st St. New York, NY 10023 | Rm 914
Tel: 212.261.1741
Email: spark13@nyit.edu
Kevin Park has a distinguished career as a leader in higher education, business, and technology. He is currently a professor of UXD programs at New York Institute of Technology (2007) and NYU (2013), and the director of the HIVE-a design and technology hub, and a co-founder/director of UX design at ObjectivEye-a startup that provides a deep understanding and customized UX/UI design and analysis to the AR/VR industry.
Park is co-developer of the M.A. in UX/UI Design and Development, and co-developer of the AR/VR certificate program at New York Institute of Technology. He also teaches Master Thesis Program; User Experience Design; User Interface and Interaction Design; AR/VR Design; Advertising and Branding; and Graphic Design.
He co-developed both the User Experience Design Professional diploma (2016) and UX Design curriculum for NYU's School of Continuing and Professional Studies (SCPS). Since 2013 at NYU, he has taught in areas of UX Design, Brand Design, and Technology in Physical Space.
Park has more than 20 years of professional experience in the art, design, and emerging tech culture. He worked as a senior UX design manager at The Metropolitan Museum of Art for 17 years, and a design consultant for Pentagram, Antenna International, Smithsonian Museum, MoMA, Guggenheim, The Art Institute of Chicago, Harvard University, and McDonald's. He has been influential in the culture of design and remains unmatched through his passion of bridging the gap of AR/VR technology through our daily lives today.
Park holds a Master of Fine Arts in Graphic Design from the School of Visual Arts, and a Bachelor of Fine Arts in Graphic Design from Maryland Institute College of Art. He lives in Brooklyn with his wife and child.
Recent Projects/Research
Woodstock Museum at Bethel Woods Center for the Arts, Woodstock 50 Year Anniversary AR Multimedia Guide Tour, Bethel, N.Y.
Empire State Building, Multimedia guide app, New York, N.Y.
Sydney Living Museum, Multimedia guide app, Sydney, Australia
Smithsonian Museums and Enterprises, National Museum of American History, National Portrait Gallery, Washington, D.C., and The Metropolitan Museum of Art, NY NY
National Palace Museum, AR interactive app, and various IOS and Android multimedia guide apps, Taipei, Taiwan
Awards and Publications
Google For Education, 2018
Professional Honors and Awards
Google Faculty Institute, GCP grants (2018)
Facebook Oculus Developer Fund (2016, 2017)
NYU SPS Faculty Professional Development Fund (2015, 2017, 2018, 2019)
Museums and the Web, Research/Collections Online Awards (2013)
Association of American Museum Design Award (2008)
Association of American Museum MUSE Awards (2005)
Association of American Museum Design Awards (2003)
Courses I Have Taught at NYIT
Master's Project - Thesis
UX Design Foundation
Human Computer Interaction Design
UX for VR/AR/MR
User Interface and Prototyping Design
AR/VR Certificate Program: Unity, Interactive Design
Computer Graphic Art Advertising Design I and II
Introduction to Digital Imaging Graphic Design I
Contact Ino