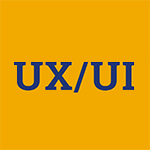 UX/UI Design & Development, M.A. Blog
Find out about our student and faculty highlights, and get the latest updates about the most current news and events in the UX/UI Design & Development Department at New York Tech.
Intellect VR by Dominica Jamir
LinkedIn | Instagram | Twitter | Thesis Doc | Presentation Doc | Design Doc | Demo1 | Demo2
Dominica Jamir
IntellectVR uses VR technology to enhance teaching and learning through immersive and activity-based experiences. The project incorporates Virtual Reality (VR) as an online tool for teaching and learning in the arenas of Biochemistry, Physiology and remote learning. Students will soon be able to use VR headsets - immersing themselves in lessons on subjects e.g. measuring the size of a molecule or learning its structure, or interfacing with a virtual 3D human body and internal organs to learn anatomy in an interactive web-based VR platform. This enhanced and immersive learning (and teaching) experience; complete with a unique student-friendly interface, gesture controls, embedded educational resources and simple-to-use teacher controls helps everyone prepare for the future in learning.
Bio :
A global thinker; focused and adaptable – embraces challenges as opportunities for innovation and growth. A flexible learner and good listener, who collaborates and inspires team work. An avid online gamer and computer technology aficionado, who sometimes stops to smell the roses.