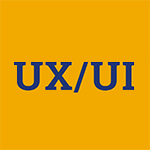 UX/UI Design & Development, M.A. Blog
Find out about our student and faculty highlights, and get the latest updates about the most current news and events in the UX/UI Design & Development Department at New York Tech.
Grace Phang
ADJUNCT PROFESSOR
Department of Digital Art and Design
College of Arts & Sciences
16 W 61st St. New York, NY 10023
Email:gphang@nyit.edu
Grace is a user researcher, fashion designer, and adjunct professor in NYIT's graduate program, teaching user research and data analysis.
At Liberty Mutual, Grace leads user research for agile teams focusing on online accounts, claims, and mobile apps. Prior to Liberty, she worked for the Tufts spatial cognition lab, examining origami and paper engineering.
Grace co-founded a fashion company called Fab Hatters that specializes in jewelry and custom-made designs including hats and masks. She studied Anthropology and Neuroscience at Dartmouth College and completed a Masters in Human Factors in Information Design from Bentley University.