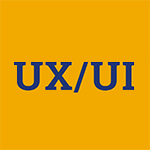 UX/UI Design & Development, M.A. Blog
Find out about our student and faculty highlights, and get the latest updates about the most current news and events in the UX/UI Design & Development Department at New York Tech.
ShopsAR by Dhruvi Brahmbhatt
Website | LinkedIn | Thesis Doc | Presentation Doc | Design Doc | Demo | Movie
Dhruvi Brahmbhatt
Shops AR uses Augmented Reality technology for shopping and comparing products the customers interested in. Customers can search the product on the smartphone application, compare the prices of the same product into different stores, and AR technology provides a highly interactive and friendly way for navigation to the store customer choose.