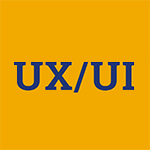 UX/UI Design & Development, M.A. Blog
Find out about our student and faculty highlights, and get the latest updates about the most current news and events in the UX/UI Design & Development Department at New York Tech.
Ciera Jones
ADJUNCT INSTRUCTOR
Department of Digital Art and Design
College of Arts & Sciences
16 W 61st St. New York, NY 10023
Email: cjones19@nyit.edu
Ciera Jones is a VR/AR developer, designer, and creator. She is an adjunct faculty member at the New York Institute of Technology where she teaches UI/UX Design centered around emerging technologies. She is also currently working at Madison Square Garden where she is a Simulation Engineer on the MSG Sphere, a massive future-facing entertainment venue. Previously, she worked at Viacom as a VR/AR Product Developer, PBS SpaceTime VR as lead developer, and Local Widsom as a VR developer in research. Ciera has a Bachelor of the Arts in Computer Science and Visual Arts from Rutgers University.
Courses I Have Taught at NYIT
Human-Computer Interaction Design
https://www.oculus.com/experiences/gear-vr/1499563420081410/?locale=en_US