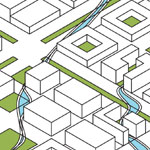 Spotlight on Urban Design
This blog is maintained by the Architecture, Urban, and Regional Design, M.S. program. Contact grad.arch@nyit.edu for more information.
Learn More
Blog | Feb 16, 2012
A group of architecture students and recent graduates redesigned a neighborhood in Queens, N.Y., as part of a city-wide initiative to redevelop the area as an engine for economic growth for New York City.
Read More