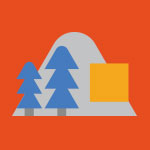 NYIT in Vancouver
This blog features news, events, student activities, and more from NYIT's Vancouver campus. For more information about NYIT-Vancouver's programs please visit nyit.edu/vancouver or contact us at vancouverinfo@nyit.edu.
See all posts on NYIT in Vancouver
Results for "Profiles" on NYIT in Vancouver
Profile | Aug 23, 2018
NYIT student Brijal Patel may have gotten his start as an electrical and electronics engineer on a cargo ship, but his travels led him to a new career: energy management.
Read More at the Box
Profile | Sep 21, 2017
After obtaining a degree in commerce from the University of Madras in southern India, Sunitha Vijayakumar (M.B.A. '15) began working as a supply chain analyst for global professional services company Accenture
Read More at the Box