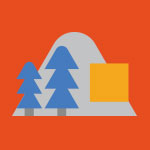 NYIT in Vancouver
This blog features news, events, student activities, and more from NYIT's Vancouver campus. For more information about NYIT-Vancouver's programs please visit nyit.edu/vancouver or contact us at vancouverinfo@nyit.edu.
See all posts on NYIT in Vancouver
Results for "Profiles" on NYIT in Vancouver
Profile | Dec 13, 2019
Ever since he was a child, Hedao Tian (M.S. '19) had an interest in computers. Now he's working as an intern at software company SAP, where he develops business intelligence systems and data warehousing.
Read More at the Box