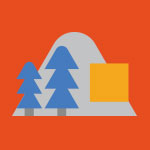 NYIT in Vancouver
This blog features news, events, student activities, and more from NYIT's Vancouver campus. For more information about NYIT-Vancouver's programs please visit nyit.edu/vancouver or contact us at vancouverinfo@nyit.edu.
See all posts on NYIT in Vancouver
Results for "Campus Life" on NYIT in Vancouver
Event | Jun 25, 2019
Enjoy this outdoor adventure, the gondola ride with panoramic and most fantastic views and the surrounding areas of Squamish.
Read More at NYIT Events