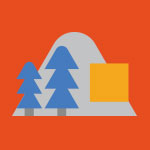 New York Tech in Vancouver
This blog features news, events, student activities, and more from New York Tech's Vancouver campus. For more information about Vancouver's programs please visit nyit.edu/vancouver or contact us at vancouverinfo@nyit.edu.
See all posts on New York Tech in Vancouver
Results for "News" on New York Tech in Vancouver
Profile | Jul 19, 2021
Zahera Patel (M.B.A. '19) doesn't see her degree as only a career opportunity but as a way to build confidence. As a human resources manager, she uses what she learned in the classroom to effectively speak to and guide employees, helping them grow in their careers.
Read More at the Box