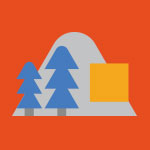 NYIT in Vancouver
This blog features news, events, student activities, and more from NYIT's Vancouver campus. For more information about NYIT-Vancouver's programs please visit nyit.edu/vancouver or contact us at vancouverinfo@nyit.edu.
Event | Oct 21, 2020
Join in for virtual art therapy session! Art therapy combines the creative process and psychotherapy, facilitating self-exploration and understanding. Using imagery, color and shape as part of this creative therapeutic process, thoughts and feelings can be expressed that would otherwise be difficult to articulate. In this event psychologist Rijuta Banerjee, will help you explore and express your emotions and thoughts through art. Art therapy can help open up emotions you have been pushing back. The therapy forces you to notice them and work on them. All you need is a piece of paper and pencil for this event. You can also use colors if you wish to.
Read More at NYIT Events