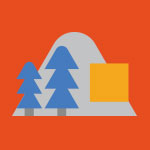 NYIT in Vancouver
This blog features news, events, student activities, and more from NYIT's Vancouver campus. For more information about NYIT-Vancouver's programs please visit nyit.edu/vancouver or contact us at vancouverinfo@nyit.edu.
Event | Apr 16, 2020
Interested in Canadian permanent residence? Join career services for this virtual workshop where you will:
Identify and understand the eligibility criteria of applicable immigration pathways for international students.
Receive useful tips on how to make the most of your time at New York Tech.
Understand the steps you can work towards qualifying for permanent residence.
Read More at NYIT Events