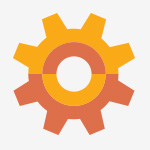 Inside Engineering
This blog features news, events, student work and activities, faculty research, and more from NYIT's College of Engineering and Computing Sciences. Contact smcgough@nyit.edu for more information.
See all posts on Inside Engineering
Results for "Events/Conferences" on Inside Engineering
Event | Jun 13, 2019
Registrants may receive five continuing education hours applicable to re-registration as a professional engineer or registered architect.
Read More at NYIT Events