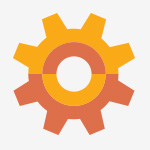 Inside Engineering
This blog features news, events, student work and activities, faculty research, and more from NYIT's College of Engineering and Computing Sciences. Contact Sarah Hessasta at shessast@nyit.edu for more information.
See all posts on Inside Engineering
Results for "Events/Conferences" on Inside Engineering
Feature | Jun 15, 2022
At the 2022 Energy Conference, New York Tech faculty, alumni, and industry experts explored strategies for adapting to climate change and talked about how communities can increase their sustainability and resilience.
Read More at the Box