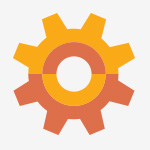 Inside Engineering
This blog features news, events, student work and activities, faculty research, and more from NYIT's College of Engineering and Computing Sciences. Contact Sarah Hessasta at shessast@nyit.edu for more information.
United Engineering Hosts First Hackathon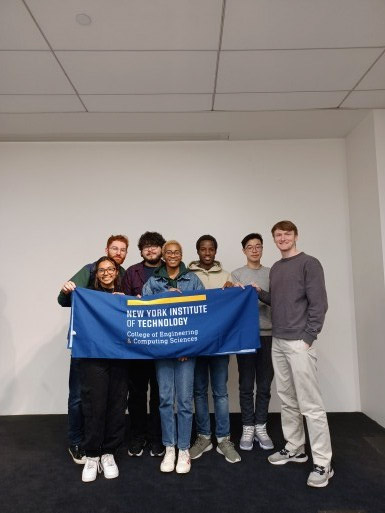 United Engineering, spearheaded by the Society of Women Engineers (SWE), hosted their first ever Hackathon event on April 9, 2022. Students could register teams of 4 or, register individually to be placed randomly day of, to code with a new programming language they haven't used before.
George Salayka Jr. served as a volunteer mentor, and volunteer judges for the event included Felix Fischman, Jim Martinez, and Melissa Huey.
Newly minted IEEE President Austin Stietzel hosted a Minecraft mini event during lunchtime. It was a brief demonstration on how to set up an environment to create and test server plugins for the game, Minecraft.
Austin says, "This is a good way for students of any year to apply their knowledge in java programming which they gain early on here at NYIT!"
"Some of the coolest products were created at hackathons. It is a great place for students to explore their technical abilities and how to apply their classroom knowledge to an implementable application. The teams at the hackathon created useful applications that they could utilize as a stepping stone to bigger projects and potential job opportunities as hackathons provide hands-on experience that is very useful. It was a great environment as many connected with other students and mentors for assistants, when they had a difficult idea to build. I really enjoyed my time of being an organizer and helping out. -Sarah Johnson, President National Society of Black Engineers
"This hackathon provided students the opportunity to experience what it is like working in a team within a company, brainstorming ideas like a product manager, and developing the product as a software engineer. Partaking in this experience allowed students to develop a project that can be shown to recruiters," said Sanzida Sultana, President of Society of Women Engineers
Thank you to all participants of the Hackathon, and congratulations to all the winners!
1st Place for Using a New Programming Language:
Danny Chen
Jerry Weng
Meredith Foe
Jason Ham
1st Place for Benefit NYIT Community :
Vadim Kan
Timur Abdurakhmanov
Guang Too
2nd Place for Benefit NYIT Community :
Vighanesh Gound
If you are interested in participating in United Engineering, reach out to an e-board member today!