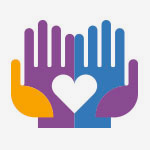 Health e-News
This blog features news, events, student work and activities, faculty research, and more from NYIT's School of Health Professions. Contact mhaar@nyit.edu for more information.
Learn More
See all posts on Health e-News
Results for "Sports Medicine" on Health e-News
Feature | Mar 29, 2018
At the Head Injury Awareness Sports Forum, professional athletes and NYIT faculty members address the dangers of concussions and new ways to test and treat patients.
Read More at the Box