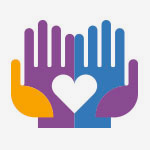 Health e-News
This blog features news, events, student work and activities, faculty research, and more from NYIT's School of Health Professions. Contact mhaar@nyit.edu for more information.
Learn More
See all posts on Health e-News
Results for "Physical Therapy, D.P.T." on Health e-News
Feature | Mar 07, 2022
As first-year D.P.T. students prepare to enter their clinical education this spring, two physical therapists from the Northwell Health System gave them a unique learning experience through a six-hour training session on the organization's Safe Patient Handling and Mobility Bus.
Read More at the Box