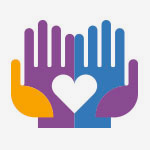 Health e-News
This blog features news, events, student work and activities, faculty research, and more from NYIT's School of Health Professions. Contact mhaar@nyit.edu for more information.
Learn More
See all posts on Health e-News
Results for "Long Island, NY" on Health e-News
Feature | May 22, 2022
New York Institute of Technology graduates, family members, and friends joined faculty, staff, and administration in person on May 22 at the university's Long Island campus to celebrate its 61st annual commencement.
Read More at the Box