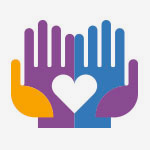 Health e-News
This blog features news, events, student work and activities, faculty research, and more from NYIT's School of Health Professions. Contact mhaar@nyit.edu for more information.
Learn More
See all posts on Health e-News
Results for "Interdisciplinary Health Sciences" on Health e-News
Feature | Mar 17, 2021
According to Associate Professor Lorraine Mongiello, DRPH, RDN, CDE, humans' poor diet choices have instigated a vicious circle of climate change, which in turn contribute to dangerous illnesses. But there are things people can do that will benefit their health and the environment.
Read More at the Box