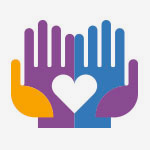 Health e-News
This blog features news, events, student work and activities, faculty research, and more from NYIT's School of Health Professions. Contact mhaar@nyit.edu for more information.
Learn More
See all posts on Health e-News
Results for "Global" on Health e-News
Feature | Jul 03, 2019
Studying to be a health professional at NYIT means being committed to making a positive impact on communities around the world. NYIT students get hands-on experience in their chosen fields while volunteering their services and doing good at the same time.
Read More at the Box