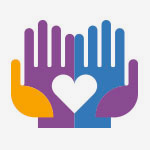 Health e-News
This blog features news, events, student work and activities, faculty research, and more from NYIT's School of Health Professions. Contact mhaar@nyit.edu for more information.
Learn More
See all posts on Health e-News
Results for "Clinical Nutrition, M.S." on Health e-News
Feature | Jul 31, 2019
NYIT's M.S. in Clinical Nutrition was selected as one of the top 50 programs in the nation by TheBestSchools.org.
Read More at NEW YORK TECH NEWS