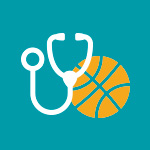 Sports Medicine Digest
The Sports Medicine Digest provides the latest updates from the NYIT Center for Sports Medicine as well as recommendations and advice to improve your performance and maintain your health in athletic pursuits.
Learn More
Video: "Fuel" Does a Female Runner's Body Good
Joanne Donoghue, PhD, RCEP, and third-year medical student Mina Divan talked about Donoghue's recent study on running and women's bodies, which found that many female runners eat too little in the hope of maintaining a slim physique, resulting in a lower metabolism.
Read the story, and stream the interactive video, on the NYIT Box Blog.