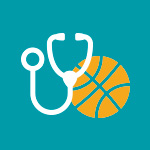 Sports Medicine Digest
The Sports Medicine Digest provides the latest updates from the NYIT Center for Sports Medicine as well as recommendations and advice to improve your performance and maintain your health in athletic pursuits.
Learn More
Sports Medicine Conference Fall 2018
The Center for Sports Medicine's Beyond the Sideline's Conference series is back on Tuesday, November 6th, 2018. "A theme this year is technology in medicine" says Hallie Zwibel, DO, Director of Sports Medicine.
A highlight of the conference will be running mechanics expert and certified strength and conditioning specialist Eric Greenberg, DPT, Assistant Professor in the NYIT Department Physical Therapy, speaking on the role of wearable technologies in running injuries. Audience members will also be introduced to eSports and eSports Medicine with Joanne Donoghue, PhD, Hallie Zwibel, DO, Melanie Austin-McCain, OTD, MPA, OTR/L, Mark Gugliotti PT/DPT and Pamela Karp OTR/L.
The conference is intended for healthcare professions including Physicians, Physician Assistants, Physical/Occupational Therapists and Athletic Trainers who want to learn about the latest advances in sports medicine. Anticipating 6.25 AOA category 1A CME / BOC category A CEU credits / 6.25 NYS Physical Therapy continuing education credits.
SCHEDULE AS FOLLOWS:
8:00am - 8:15 Welcome Breakfast
8:15am - 8:45 Injury Considerations in the Athletic Hip Richard D'Agostino, MD
8:45am - 9:15 Rehabilitation Considerations in the Athletic Hip Benjamin Gelfand, PT, DPT, SCS
9:15am - 9:45 The Throwing Athlete: Shoulder Injury Considerations Bhaveshi Joshi, DO
9:45am - 10:00 - Break
10:00am - 10:30 Throwing While Growing Updates in the Management of Youth Baseball Injuries Elliot Greenberg,PT, DPT, PhD, OCS
10:30am -11:00 Osteopathic Considerations of the Foot and Ankle Michele Gilsenan, DO, FAOASM
11:00am - 11:30 Conservative and Post-Operative Management of Ankle Instability Scott Yerys, PT, DPT, MA, OCS, CERT, MDT, CSCS
11:30am - Noon Neurology in Sports Medicine Adena Leder, DO
Noon – 1:00pm Lunch
1:00pm-1:30 Pediatric Concussion: An Update Christina Finn,OTR/L
***Keynote***1:30pm - 2:15 eSports Medicine Joanne Donoghue, PhD, MS, RCEP; Hallie Zwibel, DO; Mark Gugliotti, PT, DPT,MS,OCS,COMT; Melanie Austin-McCain, OTD, MPA, OTR/L; Pamela Karp, MHS, OTR/L,CHT
2:15pm - 2:30 Break
2:30pm - 3:00 Connecting with Runners: Wearable Technology in Managing the Runner Eric Greenberg,PT, DPT, SCS, CSCS
3:00pm - 3:30 MMA, Boxing and Professional Wrestling Matthew Heller, DO
3:30pm -4:00 The Importance of Nutrition for Athletes Matthew Luongo,MAEd, RDN, CSSD, CDN
4:00pm – 4:15 Closing Remarks