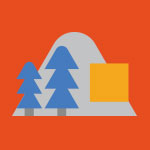 NYIT in Vancouver
This blog features news, events, student activities, and more from NYIT's Vancouver campus. For more information about NYIT-Vancouver's programs please visit nyit.edu/vancouver or contact us at vancouverinfo@nyit.edu.
News Release | Nov 16, 2018
To accommodate recent growth in enrollment, the Vancouver campus of New York Institute of Technology has expanded from its downtown Vancouver location to two additional spaces at Vancouver's Broadway Tech Centre.
Read More at NYIT News