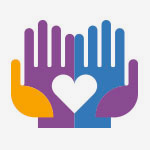 Health e-News
This blog features news, events, student work and activities, faculty research, and more from NYIT's School of Health Professions. Contact mhaar@nyit.edu for more information.
Learn More
Feature | Feb 28, 2019
For the first time in the history of the program, students in NYIT's M.S. in Occupational Therapy program achieved a 100% pass rate on the NBCOT (National Board for Certification in Occupational Therapy).
Read More at the Box