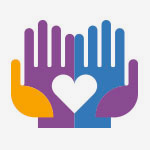 Health e-News
This blog features news, events, student work and activities, faculty research, and more from NYIT's School of Health Professions. Contact mhaar@nyit.edu for more information.
Learn More
Profile | Feb 15, 2019
Christopher Frumusa (B.S. '14) came to NYIT to study physical therapy. He switched his major to health sciences after he realized he wanted to help patients in a different way.
Read More at the Box