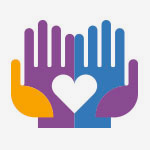 Health e-News
This blog features news, events, student work and activities, faculty research, and more from NYIT's School of Health Professions. Contact mhaar@nyit.edu for more information.
Learn More
Profile | Oct 02, 2018
Nursing student Catherina Davius returned to her home country of Haiti to deliver school supplies to children in underserved schools and churches.
Read More at the Box