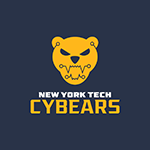 Cybears
Official blog for the New York Tech CYBEARS, the Esports team at New York Institute of Technology.
Lionel "LIONELEP" Epstein - ECC Week 6 Attacker of the Week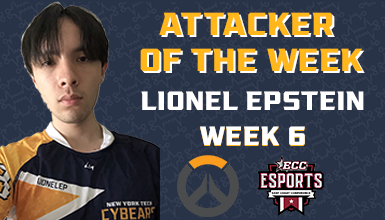 ​During their match on October 15th vs the Farmingdale State College Rams Lionel "LIONELEP" Epstein was able to secure Attacker of the Week for the first time in the ECC Overwatch Tournament.
After seeing his teammate secure 2 awards themselves Lionel put up an impressive performance versus the Rams to get himself an Attacker of the Week Award.
During the Match he was able to land a 21 Kill streak which added to the other achievement of 56% Kill Participation.
Us on the CYBEARS Staff are proud of Lionel and are looking forward to seeing what else he will accomplish this season.