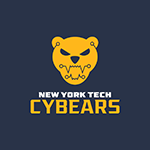 Cybears
Official blog for the New York Tech CYBEARS, the Esports team at New York Institute of Technology.
Joseph "JPEG" Curcio - ECC Week 7 Defender of the Week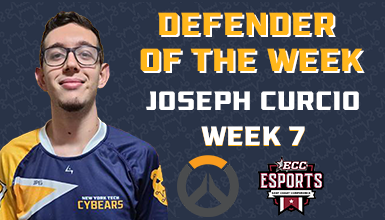 On October 16th after their win vs the Farmingdale Rams the CYBEARS geared up vs the Molloy Lions. During that match Joseph "JPEG" Curcio was placed into the defenders role where he dominated on Zarya and landed his first Award of the Season, Defender of the Week.
During the match he was able to score 29 High Energy Kills that are only able to be secured by taking damage on your shields. However, he didn't stop there he also picked up 29 Eliminations and 37 Kills while standing on the objective. Proving that he is a force to be reckoned with while on the objective no matter what hero he was using.
There are now 3 members of the Cybears with Awards of the Week as the team looks to their next opponent SUNY Old Westbury to continue their win streak.
The Full ECC Report for Week 7 of Overwatch can be Found Here