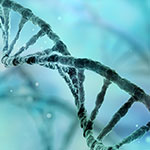 Biological & Chemical Sciences News
Find out about the latest research and news from the Department of Biological & Chemical Sciences at NYIT.
NYIT the recipient of NSF grant for Micro CT scanner
A team of NYIT investigators, led by Dr. Claude Gagna of Life Sciences were recently awarded $427,000 from the NSF as part of an instrumentation proposal for a High-Energy Micro-Computed Tomography 3D Imaging Scanner. The device will be housed in the school of osteopathic medicine, and available to the NYIT community. Dr. Gagna plans to use the scanner to advance several research projects including the examination of fossils, the anatomy of eyeballs, and development of novel microarray technologies.