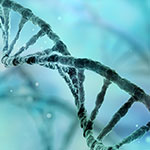 Biological & Chemical Sciences News
Find out about the latest research and news from the Department of Biological & Chemical Sciences at NYIT.
Profile | Jun 02, 2020
Natalía Reynisdóttir (B.S. &rsdquo;19), now a Program Management Associate at Ovid Therapeutics, began working for the company as an intern during her last undergraduate summer. She reflects on how her studies and research experiences while pursuing her biotechnology degree at New York Tech prepared her for success.
Read More at the Box