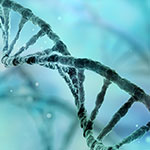 Biological & Chemical Sciences News
Find out about the latest research and news from the Department of Biological & Chemical Sciences at NYIT.
Research Activities: Niharika Nath, Ph.D., Professor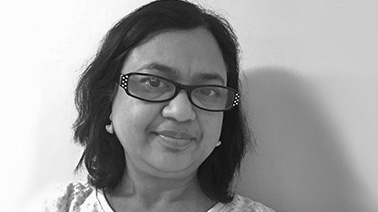 Gaseous mediators and Cancer Chemoprevention
Gaseous transmitters such as nitric oxide and hydrogen sulfide regulate various signaling pathways that play roles in carcinogenesis and progression of cancers. Nath has research interest cancers of colorectal, breast, pancreas including T-cell leukemia, with the goal of regulating these pathways by novel compounds that release gasotransmitters. The novel agents are derivatives of non-steroidal anti-inflammatory drugs (NSAIDs), for example, aspirin and are examined in appropriate cell culture and animal models which have demonstrated tumor reduction by these compounds. Mechanistic studies of destroying cancer cells through modulation of the beta-catenin signaling pathway, as well as the interplay of transcription factor NF-kappaB, the enzyme cyclooxygenase-2, nitric oxide synthase demonstrate regulation of these key molecules. Mechanistic questions posed at the molecular level are NO signaling through protein nitrosylation or protein sulfhydration, and possible histone modifications. Other cancer related research interests include imaging analysis and by feature quantification for detection of pre-cancerous or abnormal cells.
Nath teaches cell biology and microbiology, and students participate in her research projects and present at professional conferences. She promotes undergraduate research and scholarship at the university level and advocates for undergraduate research at the national level through her role as Councilor at the Council on Undergraduate Research (CUR), Washington, D.C. She is the health sciences divisional editor of the CUR Quarterly.
Nath received a Ph. D. in biochemical engineering and biotechnology from the Indian Institute of Technology-Delhi, where she studied plasmid DNA biology; a master's degree in biotechnology from Jadavpur University; and a bachelor's degree in pharmacy from Delhi University, India. Her postdoctoral research at Columbia University focused on role of p21-activated protein kinases in carcinogenesis and the interplay of signaling pathways and cell cycle regulatory proteins.
Selected publications
MK Bhowmik, N. Nath, AK Ghosh and A Datta. "Shape Feature Based Automatic Abnormality Detection of Cervico-Vaginal Pap Smears"
August 2017 Journal of Image and Graphics, In Press
Vannini F, Kashfi K, Nath N. (2015), "The dual role of iNOS in cancer." Redox Biology, 6: 334-343.
Kodela R, Nath N, Chattopadhyay M, Nesbitt DE, Velázquez-Martínez CA, Kashfi K (2015). "Hydrogen sulfide-releasing naproxen suppresses colon cancer cell growth and inhibits NF-κB signaling." Journal of Drug Design, Development and Therapy, 9:4873-4882.
Chattopadhyay M, Kodela R, Nath N, Barsegian A, Boring D, Kashfi K (2012). "Hydrogen sulfide-releasing aspirin suppresses NF-κB signaling in estrogen receptor negative breast cancer cells in vitro and in vivo." Biochemical Pharmacology; 83:723-732
Nath N, Chattopadhyay M, Pospishil L, Cieciura LZ, Goswami S, Kodela R, Saavedra JE, Keefer LK, Kashfi K. (2010) JS-K, a nitric oxide-releasing prodrug, modulates beta-catenin/TCF signaling in leukemia Jurkat cells: evidence of an S-nitrosylated mechanism. Biochem Pharmacol; 80:1641-9.