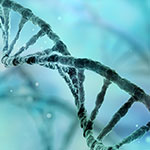 Biological & Chemical Sciences News
Find out about the latest research and news from the Department of Biological & Chemical Sciences at NYIT.
Life Science faculty recognized for research publications in 2018 by the E.J. Mitacek Prize Fund.
Congratulations to Life Sciences Research faculty on their creative work completed in 2018!
To faculty Drs. Gagna, Hadjiargyrou and Pokala upon receiving the 2018 Research Publication Prize Award. We have recognized your significant research contribution in your publications, and it is with pleasure to acknowledge it with EJM Prize Fund of reward totaling $4,200. The rewards were released on March 18, 2019.
With best wishes in your productive work!
Dr. Eugene J. Mitacek; Grantor of E.J. Mitacek Prize Fund for Research Publication