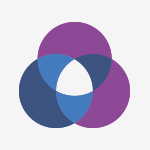 Spotlight on Education
Welcome to Spotlight on Education, celebrating teaching and learning and featuring news, events, student work, and faculty from the education division of NYIT School of Interdisciplinary Studies and Education. Contact myildiz@nyit.edu for more information.
SpeedTech Fall2019
You are invited to attend and/or present at SPEED TECH Conference https://nyitspeedtech.wordpress.com/ December 5, 2019 between 2:30-5PM. EST.
SpeedTech Conference brings our alumni, students, faculty, and staff as well as invited speakers to showcase their favorite technology tools, strategies and resources in 5 min.
You can present in person, or through zoom.
Please sign up to share your wisdom.
RSVP-
https://tinyurl.com/SpeedTechFall19
Thank you for your consideration.
Contact: myildiz@nyit.edu