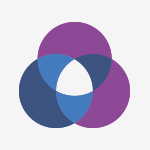 Spotlight on Education
Welcome to Spotlight on Education, celebrating teaching and learning and featuring news, events, student work, and faculty from the education division of NYIT School of Interdisciplinary Studies and Education. Contact myildiz@nyit.edu for more information.
NYIT Division of Education presented at American Educational Research Association (AERA) 2019
Drs. Daniel Cinotti, Carol Dahir, Minaz Fazal, Robert Feirsen, Melda N YIldiz recently attended AERA conference in Toronto, Canada.