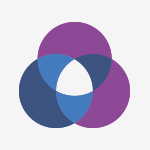 Spotlight on Education
Welcome to Spotlight on Education, celebrating teaching and learning and featuring news, events, student work, and faculty from the education division of NYIT School of Interdisciplinary Studies and Education. Contact myildiz@nyit.edu for more information.
NYIT alumni and adjunct professor Michael Tromblee named Educational Policy Fellow
NYIT alumni and adjunct professor Michael Tromblee named Educational Policy Fellow.
The Metro New York EPFP is a yearlong professional development experience in the areas of leadership development, policy analysis, and policy implementation for education professionals with an interest in education policy and related issues.
EPFP focuses on three pillars—policy, leadership, and networking. The core of the NY EPFP program is monthly policy seminars held on Fridays at Teachers College in New York City. These sessions include seminar style lecture/discussion with prominent professors and guest speakers working in the education policy and leadership arena. The program will concentrate on federal and state policy issues through a lens of Public Education: The Public Good or The Individual Good?
NY Metro Fellows participate in the optional Regional Leadership Forum at the U.S. Army War College in Carlisle, PA with Army instructors sharing strategic leadership concepts that are taught to military and government leaders, yet are equally applicable to education leaders.
The EPFP experience will culminate with the Washington Policy Seminar (WPS). Fellows from all 17 of the EPFP national sites will come together to gain deeper insight into the complexities of the political framework that affects policy development and implementation at the national and global level. This highly acclaimed conference includes distinguished national speakers; multi-state discussions on key issues; a Congressional Simulation, meetings with national policy leaders.