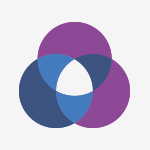 Spotlight on Education
Welcome to Spotlight on Education, celebrating teaching and learning and featuring news, events, student work, and faculty from the education division of NYIT School of Interdisciplinary Studies and Education. Contact myildiz@nyit.edu for more information.
Dr. Melda N.Yildiz from NYIT visited HIT
The visit was initiated as a follow-up activity of the Memorandum of Understanding for Academic Cooperation between the institutions, signed in April 2018 by the President of Holon Institute of Technology (HIT), Prof. Edward Yakubov and the President of NYIT Dr. Henry Foley.
During the visit, Prof. Yildiz held meetings with the faculty leaders, Prof. Miky Ronen, Dean of the Faculty, Prof. Gila Kurtz, Head of the Master's Program and Dr. Hagit Meishar Tal, Head of the Undergraduate Program and with Dr. Rafael Barkan Head of R&D and External Relations Authority. Each institution presented their missions, programs and curricula in order to identify possible directions for cooperation between the institutions in research, teaching and curriculum development related to Instructional Technology.