Architecture Computational Technologies
Explore design research at the frontiers of architecture through experimentation in computational design, robotic systems applied to fabrication and interactivity, and materiality. For more information please contact ms.act@nyit.edu
Interview with Salma Kattass by MSACT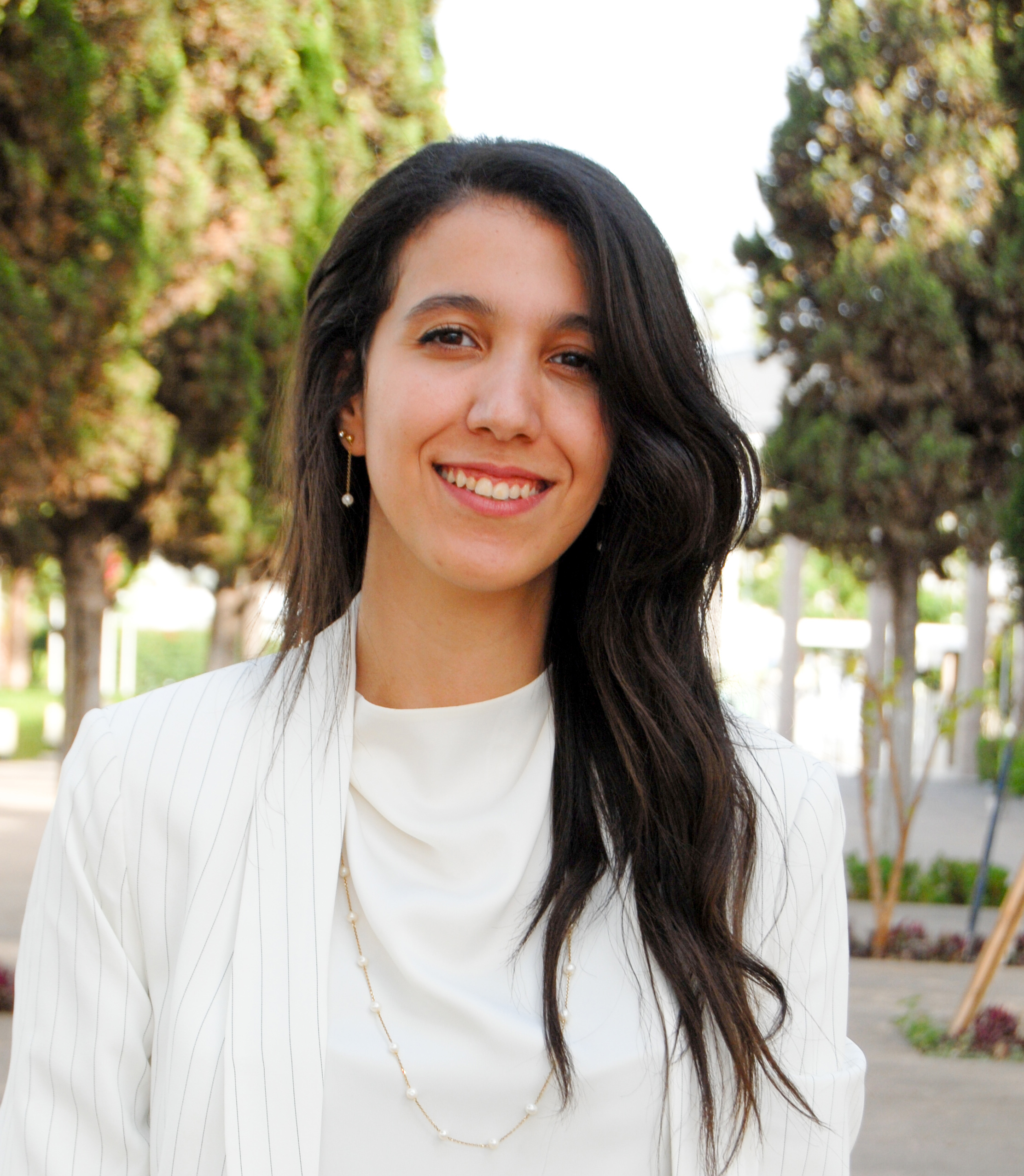 ​Salma Kattass, Fulbright Scholar
Salma Kattass is a Fulbright grantee who graduated from the National School of Architecture Rabat, Morocco in 2019. She then occupied a position of an architect project manager at an architectural firm in Casablanca, where she worked on projects of multiple scales ranging from private residences to office buildings to public parks. Furthermore, Salma participated in many national and international competitions as a student and young architect and designer where she received several awards; First prize project for The Solar Energy and New Energy Research Institute (IRESEN) and the Moroccan Agency for Energy Efficiency (AMEE) solar shade
design competition, second prize project "The Portal, smart city furniture" for Planning and Design for Beautiful Hebei-China, The 2nd Q-City International Student Design Competition, and third prize project 'Conste-llations' for Kaizhou New City International Young Designer Competition. Salma developed an interest in the application of computational strategies and technologies in the design process and fabrication. After about two years of professional practice, she decided to pursue a Master of Architecture and Computational Technologies at NYIT.


MS ACT: Where did you originally study architecture and what is significant about your city of origin in terms of architecture?
Salma Kattass: I studied architecture at the National School of Architecture in Rabat Morocco and graduated with a six year program architect degree. During my fourth year of studies, I had the opportunity to go on a one year exchange program at the University of Mons in Belgium. I am originally from Casablanca, which is Morocco's largest city and economic capital, with a rich urban history. Being in the middle of a dynamic and rapid development, the city incorporates the opportunities of urbanization as well as its challenges such as rapid urbanization, population growth and urban sprawls, and their repercussions on environmental and social levels. These different aspects of the city have raised my awareness to these different challenges, leading to questions on how technology and architecture can help the emerging of informed design solutions and new urban paradigms, tackling the challenges of current and future built environments.
MS ACT: What is architecture and what do you like about it?
Salma Kattass: I was initially drawn to architecture studies because of the impact it has on spaces and people. Not only can it affect communities, cities, and environments, but it can also bring solutions to the problems our world is facing. Architecture to me is a problem-solving process in itself, a process that attempts to either address or ask questions examining the rich possibilities of the built environment, in attempt to reach inclusive and conscious design, by critically integrating knowledge within and beyond architecture, embracing and capitalizing on contextual forces, and examining, analyzing, and reinterpreting our reality to write new ones.
MS ACT: What do you think is the future of Architecture?
Salma Kattass: I believe that the future of architecture is responsible, responsive, and re-informed. As we live in a world that is constantly changing where information is all around us, architecture has to keep up with the pace of the world by finding its deep structure in real-time information, aiming for a real-time change.
MS ACT: How is AI changing architecture?
I believe that if architects and designers embrace machine learning and AI, not as a replacement of "the author", but as an optimizing creative force, it will reveal opportunities for design that were formerly inconceivable.AI, machine learning and automating technologies help optimize an informed design process, analyzing and interpreting huge amounts of data and perfecting simulation and prediction models, therefore expanding, and improving our design capabilities.
MS ACT: How is robotics changing architecture?
Robotics help optimize the workflow, and allow more space for simulations and evaluations, breaking the linearity of the design process, hence leading to more informed design decisions and results, as well as achieving sustainability and efficiency in
the fabrication and construction processes.
MS ACT: What made you choose NYIT SoAD MSACT?
I chose the NYIT SoAD MS ACT as part of my Fulbright exchange program because of the cross disciplinary and inter-exchanging mediums and experimentations that characterize the program. The discourse on representation, technology and design within the program had already helped initiate my journey of researching and discovering unknown territories and new possibilities for the future of architecture and design.
MS ACT: Many thanks Salma for all your great work and for sharing your interests with us!