Architecture Computational Technologies
Explore design research at the frontiers of architecture through experimentation in computational design, robotic systems applied to fabrication and interactivity, and materiality. For more information please contact ms.act@nyit.edu
Interview with FARAH JALIL by MSACT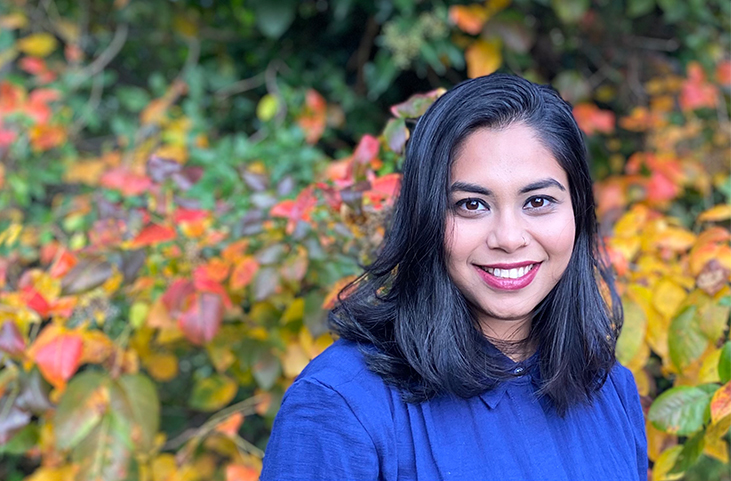 FARAH JALIL
GRADUATE ASSISTANT




Farah Jalil began her Master's degree in Architecture, Computational Technologies, in the School of Architecture and Design, NYIT in Fall 2021. She also a received a Graduate Assistantship position in the program for Fall 2021, through which she has been assisting Professor Pablo Lorenzo-Eiroa with communications and technical works. She holds a Bachelor's degree in Architecture, from BRAC University, Bangladesh. She has practiced architecture and urban design for three years in Dhaka, Bangladesh before coming to New York in pursuit of post-graduation studies. Her interest in technology and discovery of methodologies of design practices of the future is what brought her to the program.
Along with her peers, she is currently doing a design studio on Computational Technology, a core seminar on History and Theory of Representation and Technologies, an Elective Seminar and Studio Workshop 1.


MS ACT: Where did you originally study architecture and what is significant about your city of origin in terms of architecture?
Farah Jalil: I completed my undergraduate degree in Architecture at BRAC University in Dhaka, Bangladesh. The cities and towns of Bangladesh grow on a landscape and hydrological condition that is intrinsic to its location on the lowland delta. While its architects attempt to adapt to these conditions, rapid urbanization continues to put particular stress on the capital city of Dhaka, the cultural, commercial, and industry center of the country. Being trained in this setting, my architectural philosophy has come to revolve around adaptation through technology and a more informed design process.
MS ACT: What is architecture and what do you like about it?
Farah Jalil: Architecture is an abstraction of a space in which we humans intervene in the environment. We embody the space physically and psychologically, leaving in our built structures an index of our collective memory.
MS ACT: What do you think is the future of Architecture?
Farah Jalil: A more informed design process, with an eye toward both the impact of the spaces we occupy on our mental and physical health, and our long-term coexistence with the environment.
MS ACT: How is AI changing architecture?
Farah Jalil: Living in an age that is data driven, AI in architecture could bring about a revolution in how architecture is practiced, going from the traditional client-architect project on a given plot, to a global paradigm of a more informed reality.
MS ACT: How is robotics changing architecture?
Farah Jalil: The process of building and its efficiency is greatly enhanced with robotic fabrication, but how it enhances or masks the human intuitiveness of the architect is still an open question.
MS ACT: Many thanks Farah for sharing your interests with us!