Architecture Computational Technologies
Explore design research at the frontiers of architecture through experimentation in computational design, robotic systems applied to fabrication and interactivity, and materiality. For more information please contact ms.act@nyit.edu
DIGITAL FEUDALISM AND SURVEILANCE Lecture SEAN ANDERSON, JANA LEO, M7red, ZULAIKHA AYUB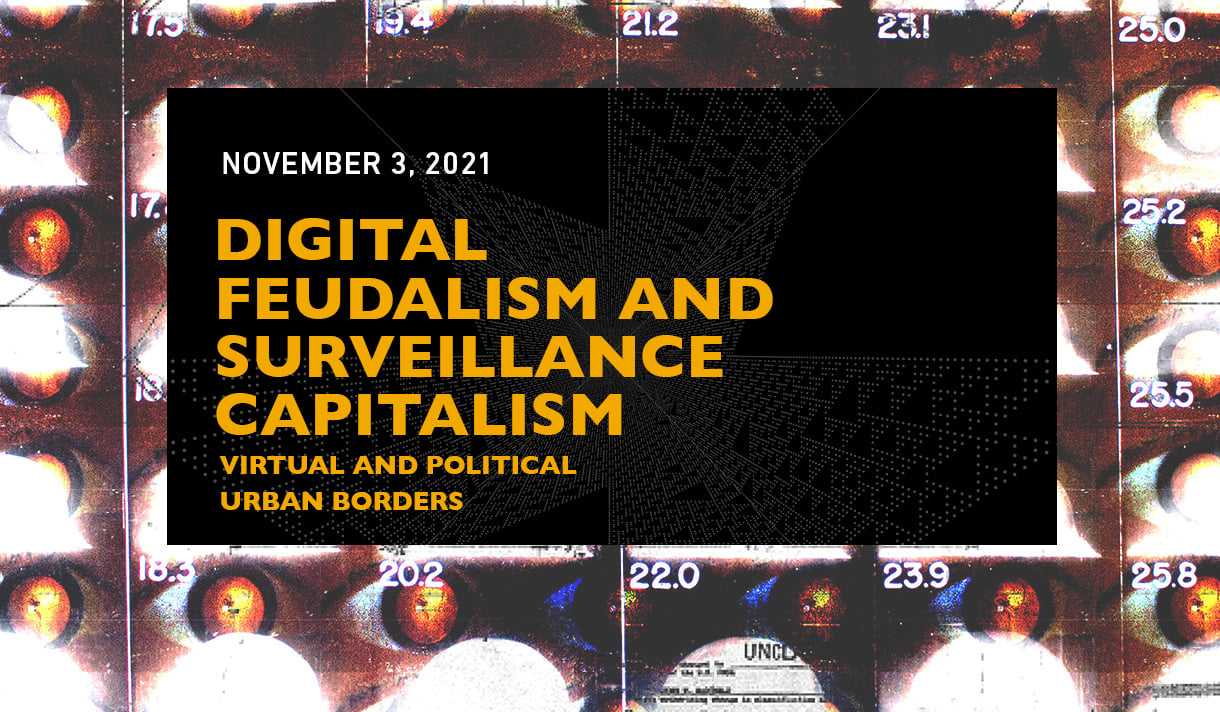 ​DIGITAL FEUDALISM AND SURVEILANCE CAPITALISM:
VIRTUAL AND POLITICAL URBAN BORDERS
NOVEMBER 3, 2021


WELCOME:
Chair Giovanni Santamaria
INTROFUCTIONS AND MODERATION:
Associate Prof. Pablo Lorenzo-Eiroa
Assistant Prof. Dong Sei Kim
PANELISTS:
"Insecurities" Sean Anderson, Undergraduate Program Director and Associate Professor, Cornell AAP
The Family, Re-appropriation of Housing in NYC, Jana Leo, PhD Thinker, Activist, Artist
"The map is the continuation of the territory by other means. The Campo Maripe community and the shale gas oilfield of Vaca Muerta" M7red, Pio Torroja and Mauricio Corbalan Directors
"On the Line: Aesthet(h)ics of Drawing Things Together"
Zulaikha Ayub, PhD Candidate, Princeton University, School of Architecture, Co-Director Logische Phantasie Lab
Borders and cities index more an economic system than the previous modern ideals of socio economic stability, health and equity. These economic systems are measurable in how the city form follows finance (Willis) rather than environmental, urban and architecture parameters. What are the consequences of Capitalism in architecture and urbanism? How can we denaturalize cities as business and present alternative scenarios? In a globalized economy, people cannot move but goods can. How can we disclose implicit and explicit political boundaries in the current neoliberal model? What are the possibilities for a Post-Capitalist Urbanism in the Post-Anthropocene? How is technology enabling or resisting these processes? How is the current Feudal Capitalism in Computation reinforcing or displacing this logic and physical and political borders?