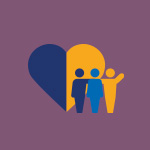 Community Impact Blog
Ongoing updates, events, and insider's look at New York Tech's community work and experiential education projects.
Ready for Takeoff Thanks You!
We are grateful to everyone who made Ready for Takeoff possible - it was a true team effort across 3 partnering organizations, New York Institute of Technology, the Henry Viscardi School, and Viscardi Center, and JetBlue.
PROJECT TEAM
New York Tech students: Anastasia Adruzov, Hafsatou Balde, Amber Cohen, Gabriel Intrieri, Jareck Pardo, Gilary Ramirez, Peter Straehle, Todd Thaxton, Paul Wasneski, Deval Mistry, Joseph Rom, Bersibeth Pfel.
Henry Viscardi School Class of 2019
Executive Producer: Prof. Terry Nauheim
Director: Prof. Michael Hosenfeld
Supervising Editor and Instructor: Prof. Paul DeMonte
This project was possible with the generous support of:
Amy Bravo and Adrienne McNally, Office of International and Experiential Learning, NYIT
Junius Gonzales, Provost NYIT
Sheri Kelleher, Academic Affairs, NYIT
Victoria Pfeiffer, Office of the President, NYIT
Dan Quigley, Dean College of Arts and Sciences, NYIT
Rozina Vavetsi, Chair of Digital Art & Design, NYIT
Don Fizzinoglia, Chair of Communication Arts, NYIT
Nada Anid and Ron Golberg, Strategic Marketing, NYIT
John Vincennes
Joseph Vasikauskas, and many more of our colleagues at NYIT
John D. Kemp, President, and CEO, The Viscardi Center
Kim Brussell, Angelo Zegarelli, Emily Demarest Jessica Rubin and Joe Foster, The Viscardi Center/ Henry Viscardi School
Candida Cucharo, Chairperson, Abilities Inc
Robert Bilak, Head of People, JetBlue
Jennifer Dang, Claudio Cruz, and Zachary Caplan, JetBlue
Bayou Bennett and Daniel Lir, DreamTeam Directors.
SPECIAL THANKS to PELICAN PRODUCTS, CANON, and the MANHATTAN EDITING WORKSHOP.