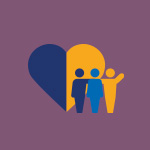 Community Impact Blog
Ongoing updates, events, and insider's look at New York Tech's community work and experiential education projects.
November Newsletter: Your one-stop shop for traditional and skill-based service opportunities
Faced with COVID-19, it is more important than ever to support those in need. Learn how you can support various communities this November, in-person or remotely.
Browse Open Opportunities on GivePulse


November Highlights
Support with Salesforce database development

The Institute for Career Development is in the process of developing their programm database utilizing Salesforce - and working with Arkus to build out customizations to the CRM.
They need assistance detailing the requirements that they're already collecting and building out the specs that contain fields and functionalities to present to Arkus. They also need to prepare for the data migration from their current MS Access system to the new database; as well as testing systems from UX perspective; and training staff end users prior to the launch.
Skills needed: Program database development; field & function specifications; UX end user collection; staff database training; etc.
More info here.
Research technology solutions for online learning / class simulations
The Institute for Career Development continues to offer online learning in addition to in person classes, however they're currently limited to only be able to do theoretical content online. There are also the practical components of the curriculum that they need to get across but cannot currently do without simulation technology.
The goal of this project is to research what is available out there in terms simulation technology; and, from that, choose which is most relevant to the organization's curricula and students and build out those simulations for ICD's classes. Deliverables:
Skills needed: Technology/application research; programming/software development; UX testing & staff training; etc.
Research available software out there that have been create to simulate the hands on for manual labor jobs, spec. in the building maintenance sector or at least can be adapted for this sector.
Develop and program several online practicum/simulations for every class, especially those that are most hands on like the Building Repair Technician and Custodial classes.
Develop evaluation components for each simulation so that the organization can gauge student learning about those specific manual tasks. Or act as reviews of those parts of the curriculum/tasks.
More info here.


Bulletin Board
New York Tech's Bear Bytes initiative provides food and other health / wellness resources to students at our New York campuses. Find out more about our Smart Meals Program and how to request food from the Grizzly Cupboard food pantry here.
The Google Developer Student Club offers its members free access to cloud credits, courses, dozens of technical workshops and an affiliation with Google, one of the most sought after tech companies. Interested? Email Sakshi Rambhia at dscnyc@nyit.edu and follow the club on Instagram @dscnyit