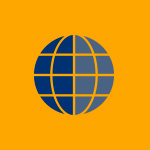 International Education Blog
A weekly blog with the objective to keep the international student community informed of events on campus and immigration policies as well as university rules and professional advice.
For questions, please contact Chris Olagunju at colagunj@nyit.edu or 212.261.1684.
More Resources
CFPG | Open Consultancies & Community Events | April 2019
A consultancy team - consisting of any number of NYIT students, alumni, faculty, and staff - is headed by a lead consultant who serves as the liaison with the community partner. Multiple teams can work on different projects onsite or remotely. All participants are continually supported by NYIT Experiential Education staff.
There are currently 7 open consultancies with demand for the following skill sets: social media, event planning/management, app development, website development, and graphic design/Adobe Photoshop.
Browse and sign up for consultancies that match YOUR skills here.
Community Events & Other Volunteer Opportunities
Jonesboro/AR, Vancouver/CA

At NYIT, our focus on the "T" in technology is enhanced by our humanity, our civic mindedness, and our drive to make the world a better place. All NYIT students, faculty and staff are encouraged to put that spirit into action on April 10 by volunteering individually or as part of a group with area non-profits, educating others on your work and research that addresses social issues, and promoting community projects and fundraisers scheduled after April 10.

Register for Community Engagement Day activities here.
East 120th Street, New York NY 10035

Join The Rotary Club of Harlem for a Financial Literacy Forum. Learn from experts in the field on goal-setting, budgeting, investing and all around money management. To RSVP click here.

Looking for volunteers to help with field set-up, game referees, snack distribution, photography / social media, field marshaling, field breakdown, and other tasks to help with the smooth running of the events.
America SCORES has games happening on the aforementioned days in Upper Manhattan (Harlem and Inwood) as well as the Bronx and Brooklyn - all accessible by public transport. Depending on the day, the games involve boys and girls from 3rd through 8th grades. It is a recreational format of the game which emphasizes fair play as well as teamwork, leadership and commitment.
Interested? Contact Marcela at nyinterns@americascores.org

Need your help next Monday to kick-off the City's one year countdown until Census Day 2020. A Census undercount could jeopardize our share of over $800 billion dollars in federal funding and weaken our city's voice and power in Congress. Vital services including public schools and housing, senior centers, and healthcare could be at stake. Join NYC's Get Counted team to help protect our resources and our state representation.
Interested students and staff can sign up here to volunteer across the city.
NYIT Community Engagement Day | April 10, 9:00 a.m. – 5 p.m.

New York City, Long Island,

1st Annual Financial Literacy Forum | April 13, 10:00 a.m. - 1:00

p.m.

Bethel Gospel Assembly, 2

Are you into soccer? America SCORES New York needs YOU | Wednesday

and Friday afternoon

This after-school program is

Join NYC's Get Counted team for the 2020 Census | April 1, 2019,

7:30 a.m. – 6:00 p.m.

The Census for New York City