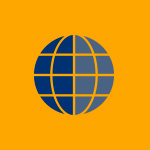 International Education Blog
A weekly blog with the objective to keep the international student community informed of events on campus and immigration policies as well as university rules and professional advice.
For questions, please contact Chris Olagunju at colagunj@nyit.edu or 212.261.1684.
More Resources
2-Hour Improv for Networking Workshop
Monday, April 29, 2019
12:00pm - 2:000pm – Lunch will be provided
Career Services – NYC campus MC26 room 211
The ability to say "yes" and to actively listen, accept "offers" and build with them – is a playful way to develop executive presence and communication capabilities needed for networking, interviewing and team building. Learning to improvise develops spontaneity, leadership (inspire and motivate others), and the ability to stay calm under pressure. Objectives In this engaging, high-impact, and fun 2-hour workshop, participants will:
Develop confidence at interviews and as a networker.
Learn to think on their feet and develop a capacity for greater spontaneity.
Experience what it means to be fully present.
Develop presence through play and performance.
RSVP Here by April 24, 2019