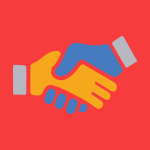 Career Chronicles
Welcome to the New York Tech Career Chronicles Blog brought to you by Career Success and Experiential Education. Visit us for career advice, learn more about upcoming events and industry news as well as profiles of New York Tech alumni and students. We are here for you!
More Resources
Zoom Fatigue: What is it and What Can We Do About it?
Since remote learning has begun, have you been feeling more tired at the end of the day? If so, you're not alone! It can become exhausting and mundane having all of our classes and meetings held virtually. "Zoom fatigue" is real, and this term has become much more prevalent on social media since the start of the semester.
Why do we feel so drained after numerous video calls?
Being on these calls requires us to focus more than we would have to in a typical classroom setting, as it's more difficult to obtain and remember information. The conversation doesn't always feel natural and it's harder to ask a simple question. It's also not easy to show our professors through a tiny camera that we are engaged and paying attention.
How can we deal with this fatigue?
Avoid multitasking during Zoom calls. Don't try to complete work for another class, and close all unnecessary tabs that are not related to the zoom session you're in at the time. Put your cell phone away to avoid getting distracted by social media or text messages.

Build in breaks between classes. This will allow you to re-group. Be sure to set aside time to eat a healthy lunch or snack and drink enough water.

Put some distance between yourself and the screen. This reduces strain on your eyes. It's also ok to stand up for a minute or glance out the window - this is what we would do in a face-to-face setting.

Go outside or take a walk. When you have a few minutes, move! Get some fresh air or just take a quick walk around the house. This will help you de-stress and clear your head when transitioning from one class or topic to another.
Remember: we're all in this together! Don't hesitate to reach out to the Career Services team for questions and tips on navigating this new virtual world.
By: Narissa Kawal, Career Ambassador, Career Services