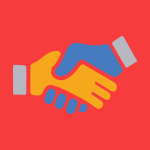 Career Chronicles
Welcome to the New York Tech Career Chronicles Blog brought to you by Career Success and Experiential Education. Visit us for career advice, learn more about upcoming events and industry news as well as profiles of New York Tech alumni and students. We are here for you!
More Resources
Walking Through an Avalanche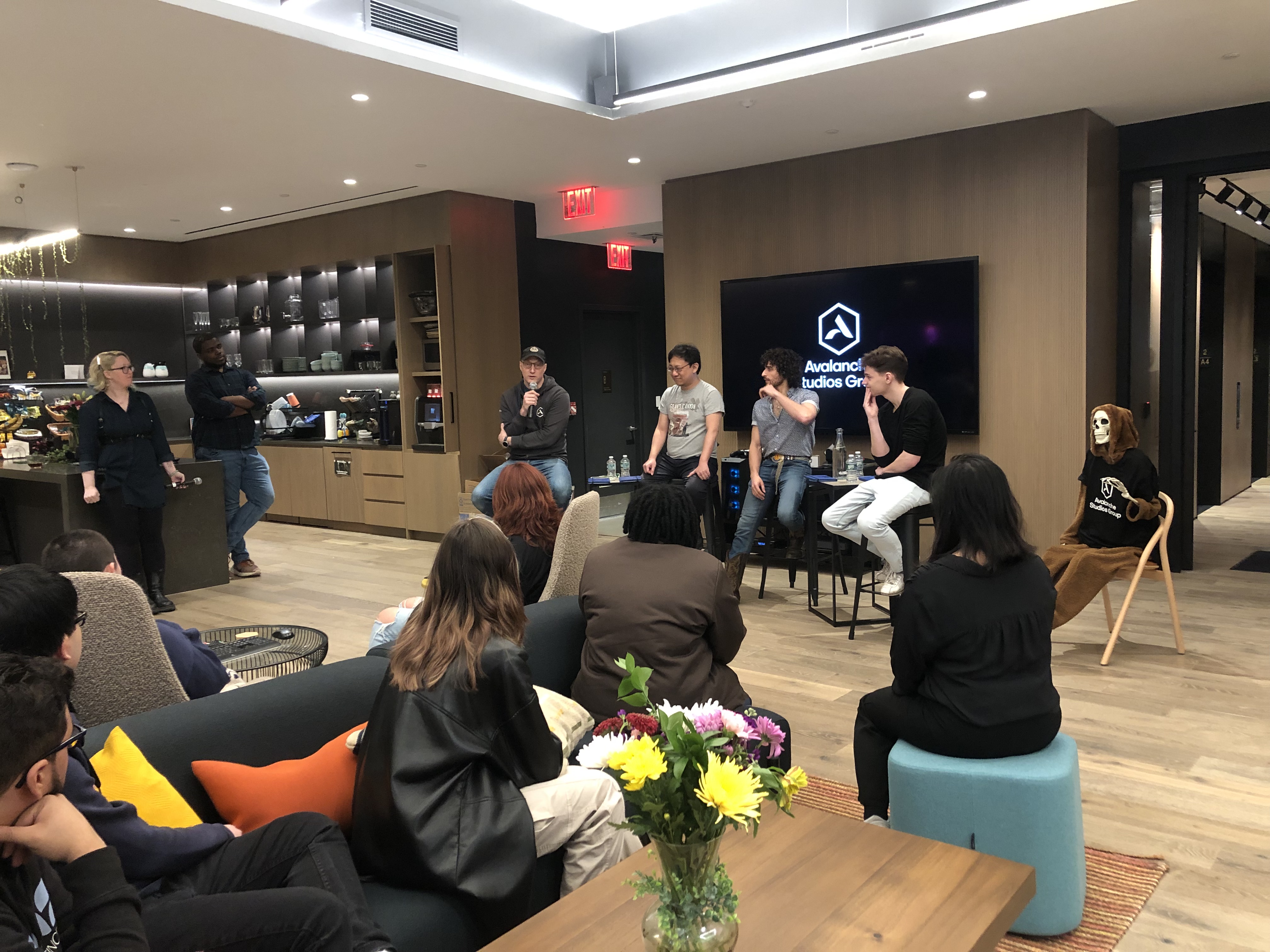 A career invariably begins with an opportunity, which might manifest as a job listing, a personal recommendation, or, on occasion, an experience that catapults you toward your desired path. My fellow NYIT students and I seized such an opportunity during a recent visit to Avalanche Studios, a prestigious video game development studio famed for its acclaimed creations, such as the Just Cause series, Mad Max, and numerous other Triple A titles. Orchestrated by Daniel Reddington, the Assistant Director of Career Success at NYIT, students were granted a tour of the Manhattan studio and engaged in a thought-provoking discussion with four remarkably skilled staff members. The employees generously shared their personal career narratives, elaborated on the collaborative atmosphere at the studio that enhances their work life, and addressed a range of questions from students about imposter syndrome, time management, and other professional concerns.
We stepped into the shoes of the four Avalanche Studios staff members, Kevin Chen - Lead Engine Programmer, Than Bryan - VO Designer, Jesse Mooney - Character Artist, and Stephen Thouvenot - Gameplay Programmer, each describing their journey into game design and each showcasing a radically different path. Kevin Chen highlighted the brutal ladder he had to climb to reach his goal, working harder than any of his colleagues and creating his own opportunities when no one else would, only finally reaching a level of prestige worthy of his skill when it was undeniable due to his achievements. Than Bryan & Jesse Mooney both seemingly fell into game design after opportunities presented themselves to each, even though they both seemingly never considered the possibilities before. Their talent and skillset were noticed and deemed important to game design, even when they didn't know it. Finally, Stephen Thouvenot highlighted a struggle many students fresh out of college face today, the hurdle of getting in the door and past the interview stage. Sending out dozen upon dozens of applications Stephen was able to get his foot in the door and mark himself as a valuable member of the team, despite the hardship that it took getting there. Each staff member brought a radically different experience with each having a valuable lesson within. It showcased the malleable nature of the game design industry and how there is no singular way to break into it. Through a combination of incredible work, tenacity, and lucky opportunity, anyone can prove themselves valuable.
The team's dedication and enthusiasm were on display from the second we walked through the door. Their studio layout included a common area, kitchen & café, conference rooms, and arguably most importantly game rooms where the team meets weekly to unwind and playtest their latest work with some pizza and snacks on the side. It was a shining example of the creativity and energy of the game development industry and how Avalanche Studios emphasizes its importance. To create a great game that players around the world will enjoy you need to first have a great environment that fosters that type of fun, and from our perspective that's exactly what they were able to achieve. When asked about how the collaborative environment bleeds into their work many staff members were quick to jump into how it lets you connect with others you don't normally have a reason to. When leaving the office, grabbing a snack, or relaxing in the lounge, the studio layout fostered an environment where you could meet new people. Staff members pointed out this was a 180 from the pandemic era where you could go days or weeks without interacting with others outside your direct line of communication. This work environment put on display something every company should aspire to create and left an illuminating example of what every student should look for when moving into their first career.
To end our visit the incredible staff members took on questions from students. One question that hit at the heart of a typical game development stereotype was "As an individual and a company how do you deal with periods of crunch?" Crunch is a common tactic used by many game development companies to reach a certain deadline by having staff work extended hours, typically leading to burn-out. Avalanche Studio's answer highlighted their incredible work-life balance and deep understanding from the top leaders at the studio. Their answer, as simple as it seemed, was to not get to that point. They have a strict no-crunch policy except in incredibly tight deadline conditions. On top of that leadership promotes breaks and prevents workers from reaching the point where they get burnt-out, as they described once you reach that point it's hard to come back from. Once again, showcasing an optimal workplace environment student to strive to find.
NYIT's partnership with Avalanche Studios offered students the invaluable chance to witness firsthand an environment that cultivates creativity, values work-life balance, and unites individuals from diverse backgrounds in the pursuit of excellence. Hearing from the staff reinvigorated our determination to pursue our aspirations and provided insight into the daily life at Avalanche Studios, where passion and dedication are the driving forces behind success. This invaluable experience, with the prospect of more to come, enables NYIT students to explore real-world experiences and opportunities, better preparing them for the challenges and rewards of their future careers.
This Article was contributed by Steven Vannatta, Computer Science student at New York Institute of Technology.