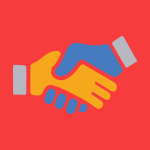 Career Chronicles
Welcome to the New York Tech Career Chronicles Blog brought to you by Career Success and Experiential Education. Visit us for career advice, learn more about upcoming events and industry news as well as profiles of New York Tech alumni and students. We are here for you!
More Resources
All Things Intern: Sanzida Sultana (CoECS '23), Dandilyonn
Believe it or not, internships aren't only about learning how to make coffee and photocopying documents. Internships are incredibly valuable for networking, gaining real world experience, and ultimately helping you to land that dream job in your chosen field.
From working with global companies to start-ups, New York Tech students are forging their own unique career paths and inspiring their peers to do the same.
We caught up with current sophomore, Sanzida Sultana, to find out about her internship experience at Dandilyonn: a nonprofit that educates youth about climate change and raises money for community projects beneficial to the environment.
What were your responsibilities as an intern?
My responsibilities as an intern was to attend our daily workshop to learn about the design thinking process and work with my team for our weekly assignment that prepared us to plan the app we were going to develop. Additionally, I was responsible for attending team meetings and completing any task my team assigned regarding the development of our app.
What was your favorite thing about or most memorable moment of your experience?
My favorite thing about the internship was bonding with my team. They made the experience ten times better even though we were virtual. It was really fun learning more about mobile development and developing my first app with an amazing group of girls.
What was the most valuable skill you developed in this experience that you can use in your future career?
The most valuable skill I developed in this internship was creativity because with app development, there is so much that you can do with the way you would like your app to look like. It's really important to think outside the box on what you think your users would want as a feature and how to deliver it to them. The ability to think creatively is also important when trying to resolve issues with your team. When one of the application features didn't work, I collaborated with my team to consider different ways to tackle the problem—by creating a different feature or integrating a third party application to make our app still appealing to the users.
What was something unexpected that happened during your experience, or resulted because of your experience?
Something unexpected that happened during my internship was my love for iOS development grew. I knew from this experience that mobile development was the career path that I want to pursue.

What advice would you give to another student about making the most of an internship, job, or other career-related experience?
My advice is to be innovative. Think outside the box whenever you face a problem, figure out different solutions that could work, and present it to your team and supervisor instead of telling them that something isn't working. Also, be curious and ask questions. Ask if your supervisors can sit down with you, so you can ask them about their career, how they got here, and what you can do now in the early stages of your career to get there. In addition, don't feel afraid to make mistakes. Your internship is a learning experience and making mistakes is how we learn. Finally, have fun, host team meetings with your colleagues, and bond with them. Even though most internships are virtual, you can still have fun by playing virtual board games or card games.

How has this experience helped you grow as a professional in this field?
From this experience, I was able to grow as a future professional in this field by refining my coding and problem solving skills. But most of all, I learned so much more about the importance of UI/UX when it comes to app development.