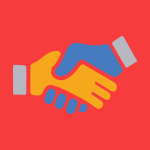 Career Chronicles
Welcome to the New York Tech Career Chronicles Blog brought to you by Career Success and Experiential Education. Visit us for career advice, learn more about upcoming events and industry news as well as profiles of New York Tech alumni and students. We are here for you!
More Resources
A Career Journey: Linda Darroch-Short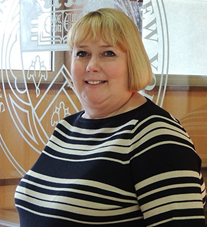 One's career journey is rarely a linear path. It is normal to move from one company or workplace to another. But you may also find yourself changing your career entirely. The reasons for doing so may vary. Perhaps you simply decided you wanted to try something new? Maybe your line of work is too heavy for you, prompting you to seek a better work-life balance? Or maybe what you're doing just doesn't feel right for you.
A career is kind of like a hole in a wall (like that one old game show), taking a certain shape that one must attempt to conform to in order to fit through. Switching careers often means adapting to something new, reshaping or reinventing yourself so that you can fit through the next hole in the wall. My latest interviewee is someone who has successfully reinvented themselves and found their passion in higher education. I refer to none other than The NYIT College of Osteopathic Medicine's Director of Student Life, Linda Darroch-Short. Here are the questions I asked her during our conversation.
Could you formally introduce yourself and tell me your occupation?
"My name is Linda Darroch-Short, I am the director of student life at the medical school at the campus of NYIT."
How many jobs have you had?
"I've had three careers: One in nursing, one in corporate America and one in Higher Education."
Of the jobs you've had, which of them was our favorite?
"I think the job in higher education was my passion. But then again, I could say every job I've had has been my passion. I will say higher education at this point is the highlight of my three careers."
Which job paid you the most?
"The corporate America job paid me the most. It also gave me other benefits and things like that."
Which job was your least favorite?
"Nursing was the most…complicated. When I was a young nurse, we were not paid as well. The benefits and things like that from today were not there. Often, way back in the day, you would have to work multiple shifts just to make ends meet. The nursing profession has grown very nicely over the years and it now has the respect and salaries that match it. I don't know a lot of nurses that I'm friends with, who work like back when I did when I was younger. I wouldn't say nursing was my least favorite, it just wasn't the one I felt the most respected in."
How did you get your job(s)?
"The first one was a traditional ad. I had been an LPN. They were looking for nurses over at a major hospital system in a county. I answered their ad and started working in the university medical department at the time, then got an opportunity to do a one year conversion to an RN and continued to work at the hospital system."
"The second job, I had a friend who worked for a major corporation and he used to joke with me that I could sell sand to the sandman. He opened the door for me to go into the interview for the marketing and sales job. He gave me a lot of good materials to be able to speak well about the position I was looking for. I was very lucky and was hired by the corporation to work in the marketing and sales department. And they were one of those corporations that were outstanding in their training and their cross-training of all their employees. They also taught us how to do the job for the corporation."
"And then for my third job, working at higher education, I did work at another university. I'm actually still there as an academic, but I work in their student life department there. I needed to grow in my position as I was getting more experienced in higher education and I saw a small job ad, applied for the position and was hired approximately 23 years ago. "
Is there anyone you're glad to have met with during your careers?
"I am a strong believer in seeking your own mentors. And so, in every position that I've had in those three careers, I've had a lot of mentors. So I'd say that in every position I've found people that I was blessed to have worked with. I think it's our responsibility to seek out people who we can get good mentorship from. I also give a lot of mentorship to my students."
What would you say is the most important thing to look for in a job?
"I think that you have to look for a job that you feel you can do with everything that is within you. I think that's very important. You have to understand that there's going to be days that are gonna be up and days that are gonna be down, but you have to be able to have the passion to persevere. So when you're looking for a job, what you wanna do is make sure that it ticks a lot of boxes. And, as I alluded to in the earlier question about which job I made the most money in, it was corporate and like I said, it was a very outstanding experience for me but when I went into higher education, I knew it was my passion. So look for your passion. I think that's extremely important. You don't wanna look for just more money and being able to work at home and things like that. You have to make sure that you can come into work and feel like this is where you need to be, and want to be."
I took the opportunity to ask Linda if she had any advice for students who believe they don't have a passion to work towards.
"You have to look at your lifespan when you're getting and going to work. There are going to be jobs and then there is going to be your career. So there's nothing wrong with taking a job while you're working on yourself and figuring out what you want for your career. And for me a job and a career are very different. A job is where you want to make money, pick up a job here, pick up a job there and all that. But you'll understand when you get to the next place in life, and when you get there and you feel challenged everyday, that will be your career. And don't get me wrong, seeking out all those jobs is great. But when you find that career, you'll know it. You also don't have to absolutely know, straight out of college, even out of grad school, what your career is going to be. Do a lot of exploring. That's my recommendation. I'm also a big believer in internships. Especially in college."
If you could add anything to your current job what would it be? An extra benefit like gym membership or discounts at local food stores, etc.
"I don't really think in that mindset. I think that continuing to make sure our benefits are intact, you know like, to make sure our benefits stay strong is a bigger thing for me. I can get my own gym membership, but I have to say that the verizon discounts are pretty decent. But for me, personally, it's not a main motivator. Our main motivator should be making sure our benefits remain nice and strong."
Do you have any career horror stories? Being mistreated or cheated by your employer, etc.
"When I left the hospital system I started working for a homecare agency, since I still needed to work. But the people who owned the agency were doing medicaid fraud. I was doing some nursing coordinating for them, putting nurses and aides out. It was one of those moments that were very disheartening for me. I didn't want to get caught up in it and I did report them. They were putting patients' lives in jeopardy. You know, having taken an oath as a nurse and with my own personal ethics, I reported them. I didn't want to stay around such an environment but I also couldn't sit back and allow it to continue."
Career-wise, what is the best thing that happened to you?
"I get to work with students everyday and that is amazing. I bring them in at orientation and watch them go out at graduation. I see the growth in them and see what they become. And on any given day I will have an interaction with a former student either at the medical school or my academic job and that's a blessing that people don't always get and I'm very blessed to say that they'll reach out to me or I'll talk to them about something and I've been to many weddings after they've left and gotten married. While they're here I'm very aware that they're a student and I'm not their friend but when they graduate you get to have that other relationship with them where you see where they're going and it's very exciting. And that's the best. On any given day I celebrate them, everyday. "
What's an important skill you learned during your career journey?
"I learned that you can't take things as personal as they feel. You have to look at the person or situation individually. Because you come into life with biases and you have to learn that you need to continue to grow and improve on your own personal self. That's a big skillset that you have to learn. Especially for me, as I'm working with students on an everyday basis, everyone comes with a different trauma and a different story and it's your responsibility to listen to it. So, good listening skills is a good skill."
Do you have any advice for the NYIT students who are beginning their own career journeys?
"Don't think that you can't reinvent yourself. Education is extremely important and no one can take that away from you. So remember that. It is important to finish your education. But also remember that you may start in one career and end up in another career. And all along the way, you should be enjoying it. But remember that no one can take your education away from you, so finish your degree. That's very important to do. And if you are unable to find that career right away, reinvent yourself. I am the absolutely perfect example of how to reinvent yourself. And be happy in each one of your careers and jobs! You can reinvent yourself at any time. You have the skill sets. The school gives you great opportunities to reinvent yourself."
With that last bit of advice, the interview had officially concluded. I thanked the director for her time, signed off of zoom and pondered the director's words. The idea of "reinventing" yourself stuck with me. I had originally come into college with that idea in mind. I had found that reinventing yourself can be a bit challenging, but as I continued throughout my college years I also found that it was indeed doable.
To reinvent yourself is to prepare for change. And change is common not just in our career journeys, but in life itself. So don't be afraid of reinventing yourself if you decide to take your career journey somewhere new!