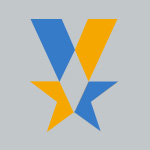 Veterans Recon Blog
Find out what's happening with NYIT Student Veterans Organization (SVO) at the NYC and Long Island campuses.
Get in touch by emailing svo@nyit.edu
Veteran Lounges
New York City Campus: 26 W. 61st St., room 021
Long Island Campus: Student Activity Center, room 100A
Profile | Nov 06, 2019
Pfel's military training instilled in her the discipline to overcome any challenge. At New York Tech, the architecture major is an ambitious student taking what she learned in the United States Marine Corps and applying to her studies as well as projects outside the classroom.
Read More at the Box