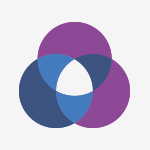 Spotlight on Education
Welcome to Spotlight on Education, celebrating teaching and learning and featuring news, events, student work, and faculty from the education division of NYIT School of Interdisciplinary Studies and Education. Contact myildiz@nyit.edu for more information.
See all posts on Spotlight on Education
Results for "School of Interdisciplinary Studies & Education" on Spotlight on Education
Event | Jun 20, 2019
NYIT's New York City campus will serve as location sponsor for the CESTEMER (Cultivating Ensembles in STEM Education and Research) 2019 conference, "The Power of Connection: Performance, Play, and Creativity," on June 20-22.
Read More at NYIT Events