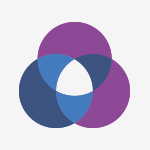 Spotlight on Education
Welcome to Spotlight on Education, celebrating teaching and learning and featuring news, events, student work, and faculty from the education division of NYIT School of Interdisciplinary Studies and Education. Contact myildiz@nyit.edu for more information.
Event | Nov 17, 2016
The School of Interdisciplinary Studies and Education will be holding two roundtable discussions led by the school's Associate Dean of Interdisciplinary Academic Initiatives, Professor Elizabeth Donaldson, on both the Old Westbury and Manhattan campuses.
Faculty members are warmly invited to attend to learn more about the mission of the school and to share your experiences and new ideas as we work to foster and cultivate interdisciplinary teaching, program development, and research at NYIT.
Lunch will be provided.
R.S.V.P. to Sheri Kelleher at skellehe@nyit.edu and indicate at which campus you will attend.
Read More at NYIT Events