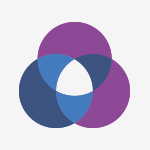 Spotlight on Education
Welcome to Spotlight on Education, celebrating teaching and learning and featuring news, events, student work, and faculty from the education division of NYIT School of Interdisciplinary Studies and Education. Contact myildiz@nyit.edu for more information.
Feature | Mar 02, 2017
Adjunct Professor Jamel Vanderburg talks about the importance of stating factual and accurate information whether it be in the news, our professions, or our personal lives.
Read More at the Box