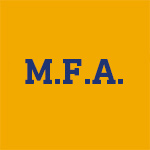 Emergence: M.F.A. Thesis Exhibition 2022
A place dedicated to the final 2022 Thesis Exhibition work that the M.F.A. students are displaying at the end of the year. This exhibition is the final step in the student's capstone thesis process.
Exhibition: May 5 – 27
Opening Reception: Thursday, May 5, 6 – 8 p.m. ET

NYIT-New York City
16 W. 61st St., 11th Floor
New York, NY
Viewing Hours: Monday – Saturday 8 a.m. – 6 p.m.
Professor/Curator: Christine Kerigan
For additional information, email ckerigan@nyit.edu, or call 212.261.1717.
Melissa Desiree Montero Fulcar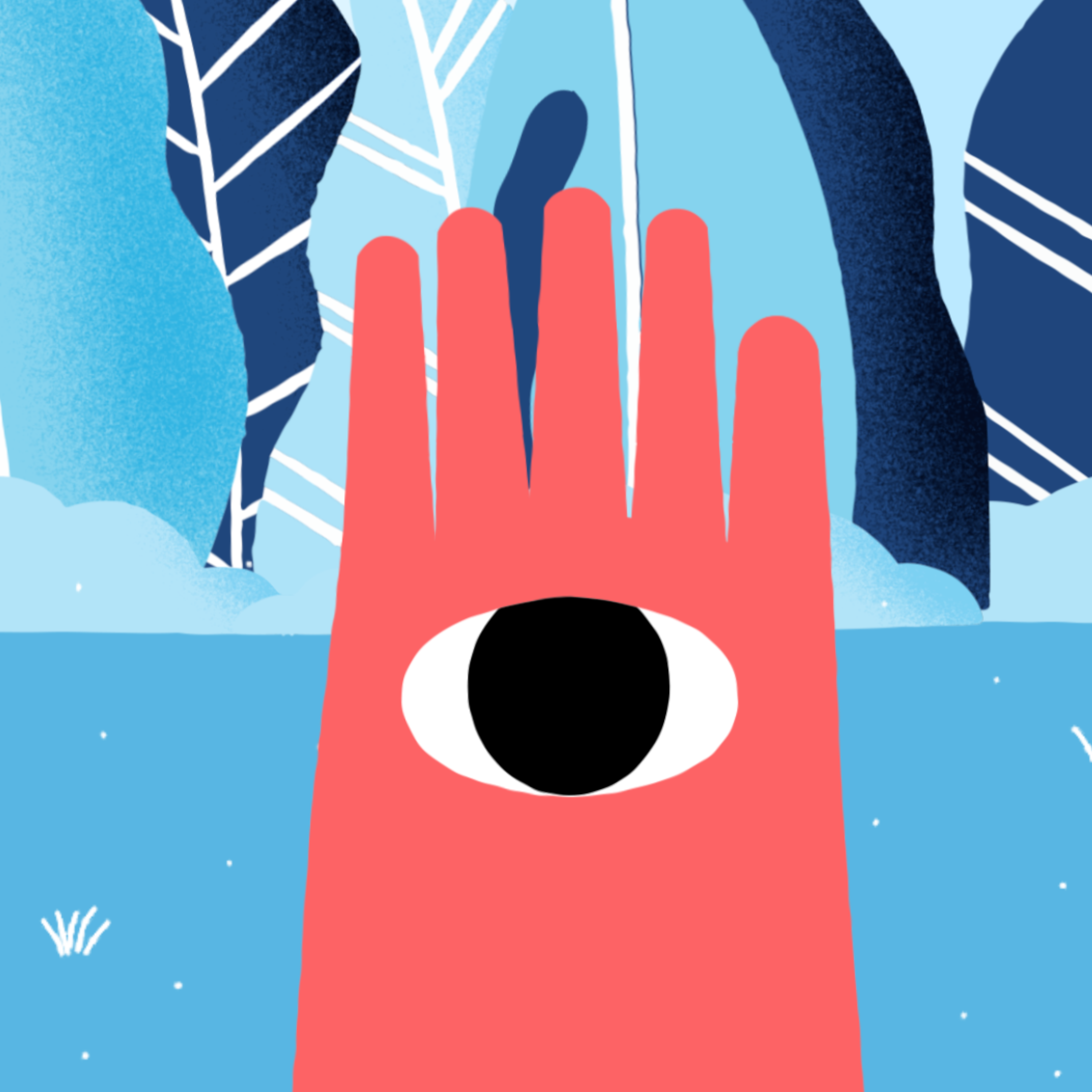 ​ARTIST STATEMENT
Ever since I can remember I have been fascinated by my family's town which is popularly called "a town full of witchcraft and witches". That's the main reason why my aesthetic revolves around the hand with eyes, representing the Mal de Ojo or "evil eye". By taking this subject and making it more friendly-looking, I started developing what will become both my staple style and the main theme for my thesis project. Manitas is a 2D animation short that illustrates the problems and obstacles the main character Little Hand Max faces for being different from his other tribe members. Destined mainly for kids age 7 to 9, it takes different themes like self-acceptance, friendship, and empathy that are some of the concerns developing children might have questions about.
ARTIST BIOGRAPHY
Melissa Montero Fulcar was born and raised in Santo Domingo, Dominican Republic. She has always been inclined to art and music from an early age. However, from the fear of it becoming work rather than a love story, she decided to study software engineering but ultimately went on and did a Bachelor's degree in Graphic Design at Universidad APEC, where she graduated Summa Cum Laude. While doing her last year of Graphic Design, she started working in Post Digital Agency as a Graphic Designer and Motion Graphic Designer and later on as Graphic Design Coordinator for the digital department where she was in charge of helping coworkers with technical problems, organization, and problem-solving, and generating ideas for different projects and brands. In 2016, she had the opportunity to work alongside Josean Log, a Latin American musician, animating his lyric videos and illustrating his E.P. covers. This opened many opportunities to work with more Latin-American artists like Juan Caly, Dany & Dary, and Azendeu. In 2020, she was selected to work with three other illustrators for Urban Outfitters® x Where Are The Black Designers? in designing a gift card for the American Nurses Association. She is currently working as a freelance Motion Graphic Designer in the digital department for Grupo Diseño República, a design studio from her native Dominican Republic. As a side project, she owns a small accessories shop, Hello Shicake, where she sells hand-made jewelry, pins, and everyday accessories, as well as art prints from illustrations she makes in her free time. In 2021, Melissa moved to New York to attend the New York Institute of Technology for her M.F.A. in Animation. She is currently enrolled in her last year. Her graduate thesis will be a 2D animation destined for children and adults alike.