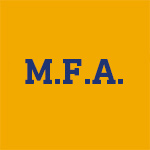 Emergence: M.F.A. Thesis Exhibition 2022
A place dedicated to the final 2022 Thesis Exhibition work that the M.F.A. students are displaying at the end of the year. This exhibition is the final step in the student's capstone thesis process.
Exhibition: May 5 – 27
Opening Reception: Thursday, May 5, 6 – 8 p.m. ET

NYIT-New York City
16 W. 61st St., 11th Floor
New York, NY
Viewing Hours: Monday – Saturday 8 a.m. – 6 p.m.
Professor/Curator: Christine Kerigan
For additional information, email ckerigan@nyit.edu, or call 212.261.1717.
Glenn A. Sanchez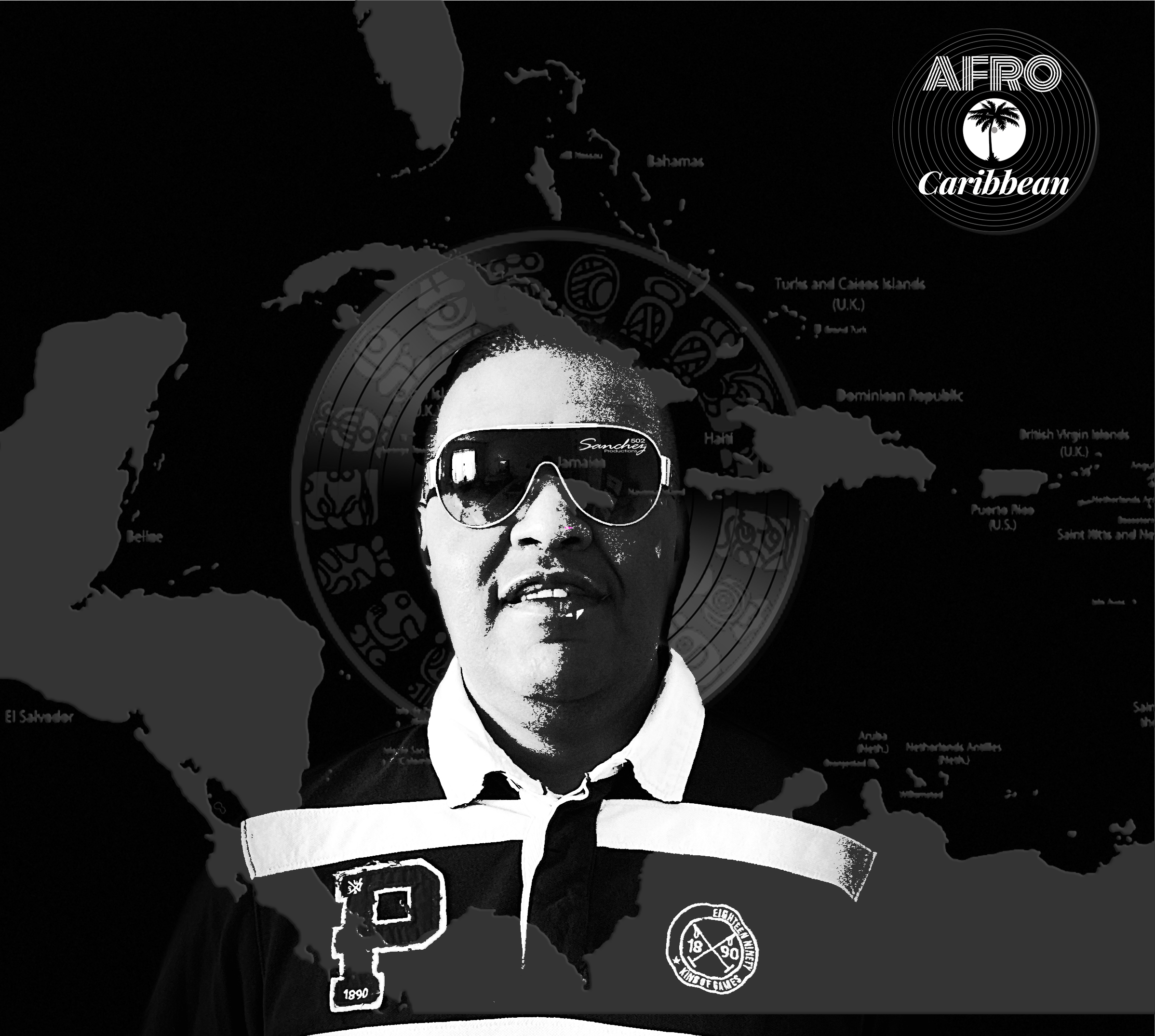 Artist Statement

As a young artist and designer, I think there is a need to recover the music compositions from the 1940s, '50s, and '60s. The style of vinyl covers, the art, and other musical components from those decades evoke certain emotions and history. Unfortunately, the current young Z generation and millennials do not know the richness and legacy of many songwriters, composers, interpretations done at that time. My job as a designer is to recuperate all good and simple styles of art used on vinyl covers, posters, and other media. From those artists, I have received inspiration and I have recreated new content for future generations.
In addition, the Afro-Caribbean logo that I recently created hopefully will work and link all the major rhythms. My vision is to unify music and rhythms into universal language or in this case, create a new identity. This identity is not just Latin American or the Caribbean, but it will be for those people or music genres that identify with the essence of African instruments and spiritual sounds from mother earth.
--- --- ----
Artist Biography
Since my native countries in Central America, Guatemala and Belize were raised in the middle of the Caribbean. My influences were rich in many Aspects Culture, Music, History, and Education. Sometimes I call it the Clash of Two Worlds. Raised on the city side and always traveling to the countryside to both Shores the Pacific and the Caribbean Sea (Atlantic). The Quest for the right answers and questions always came up. At a young age history and music and art were my favorite subjects at middle school. Having an interracial family makes me more interested in finding my own roots and heritage.
Heritage
As everyone knows Guatemala is the home of an ancient civilization The Mayans. Belize is next to the Caribbean Sea where Afro-Caribs descend, brought by the Spaniards, British Dutch Colonizers. This is my infusion between two worlds and always for the quest of finding myself. Latin Music and Congas and Bongos resonate into my soul and make me aware. Music is another form of art that expresses the inner spirit. Marimba is a musical instrument of African origin that was reinvented in Guatemala as a result of the fusion of cultural elements from Africa, Europe and tun(native instrument made of wood)used by Mayans". So the questor research for the origins of Latin music and Afro-Caribbean Music moved me into this passion.
Then I move to the United States to New York and experience so many different backgrounds and gave confidence that I can do better for myself and not be a stereotype of society, and I discover art and technology as an avenue of expression. I grew up with the years I had some tendencies like every normal teenager. As I got older I went to school, Nassau Community College, and now NYIT. I became more liberal in the aspect of expression and Art was the right avenue for all my thoughts and different techniques.
Discovery
Afro-Caribbean Music & Rhythms and Salsa is a huge or broad topic, but the thirst for knowledge and the rediscovering of my roots will never stop. Because my own identity is my expression. As a result, I live through music, I breathe music, I move with a rhythm, and sometimes. I express myself with musical terms and recent studies saying that music is one the best therapies and increases our learning.
Music as Art Expression
Music is the Universal Language and is one the best Art forms that exist. As a reminder, we are still human beings. And we are not fully controlled by machines or apps or devices. It is also an exploration of music and sounds. And as a Graphic Artist, I have to make my own judgment; where Modern Technology helps me and others. and when Technology Controls us. As Art Expression the study of Music and Afro-Caribbean Rhythms is continuing through time and places and has a direct connection with all forms of arts. Music is still relevant today, and the combination with the current technology creates a new vision for the future of music. The existence of Afro-Caribbean Rhythms & Music. Is my job or my goal making an impact on my fellow students and professors and the general public.