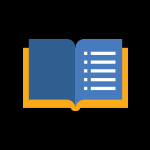 Library e-News
News, tools & research strategies from NYIT Librarians.
Learn More
Event | May 02, 2019
Would you like to learn how to take technology projects from design brief to prototype to help disaster victims? Join this workshop to earn valuable references and resume experience, get a badge in Creative Tech from NYIT, and have the chance to network with others in your field.
Read More at NYIT Events