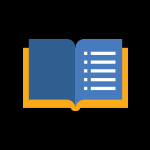 Library e-News
News, tools & research strategies from NYIT Librarians.
Learn More
Summer Reading 2021
Are you in search of summer reading material? Consider these 3 ebooks from NYIT Libraries. Download and start reading them today or place your own ebook order request.
1. The Agile College : How Institutions Successfully Navigate Demographic Changes by Nathan D Grawe.
In this essential follow-up to Demographics and the Demand for Higher Education, Nathan D. Grawe explores how proactive institutions are preparing for the resulting challenges that lie ahead. While it isn't possible to reverse the demographic tide, most institutions, he argues persuasively, can mitigate the effects.
2. Michael Allen's Guide to E-Learning : Building Interactive, Fun, and Effective Learning Programs for Any Company by Michael Allen.
Michael Allen's Guide to e-Learning presents best practices for building interactive, fun, and effective online learning programs. This engaging text offers insight regarding what makes great e-learning, particularly from the perspectives of motivation and interactivity, and features history lessons that assist you in avoiding common pitfalls and guide you in the direction of e-learning success. This updated edition also considers changes in technology and tools that facilitate the implementation of the strategies, guidelines, and techniques it presents.
3. 99 Tips for Creating Simple and Sustainable Educational Videos : a Guide for Online Teachers and Flipped Classes by Karen Costa.
If you've been wanting to include videos in your teaching but haven't found the time or confidence, this book will help you to develop a simple and sustainable video development process, supporting both your success and the success of your students.